Welfare
If you have any welfare information to report, please contact Kathy Taleos at LabLady1020@aol.com .
Georgianne Balcas Doyle lost her first Australian Shepherd, Lucky, on February 4, 2014
Maryann Waller's mother, Margaret Phelps, passed away on Saturday, February 22, 2014.
Please remember to keep them in your thoughts and pass along a kind word when you see them down at the club.
From Jim and Sharon Hackett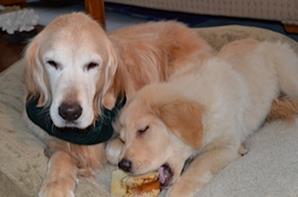 Dear Lord,
We gave thanks for being blessed with your gift to us of our Isabelle for 12 years and 2 months. She was born in our home on November 18. 2001 and we called her Cozytales Issy She Lovely and lovely she was.
She never liked being involved in dog competition so we just let her stay home and enjoy her life to the fullest. Her main roll was just playing with all the other dogs, she especially liked always playing with our new pups, so for us that was a very important job.
She never failed to become our new pups favorite dog as she is pictured her with Mr. Gibbs just one day before she passed on.
She simply left us because of old age.
Mere words could never describe the fulfillment our lives have had because of our Izzy. These awesome animals take a piece of our hears with them when they leave us but eventually our hearts become full once again with the love of the ones we still have with us.
She was a daddy's girl, so my Jim needs prayers from all my friends. We will miss our Isabelle for a very long time.
From Perri Graf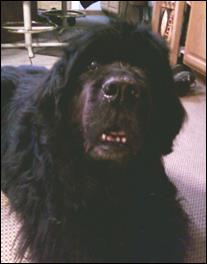 A piece of my heart went to heaven tonight.
Ch. Stonehill's Wishes Come True , CD, RN CGC (Dec. 13, 1999 - Feb. 10, 2014) has gone to the bridge tonight.
Heidie was a great companion that lived longer than any true companion that I have ever had. I will always remember the memories that she left me and was truly blessed to be owned by her.
She gave me my first bred by and owner handler Champion and her granddaughter was my first Grand Champion. To me she has left a legacy. Even in these last few weeks she knew what she wanted and never missed a meal. She leaves an empty place in the house tonight.
---
Upcoming YABTC Happenings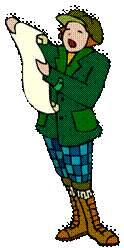 March
2 Puppy Match 8:00 AM
3 Board Meeting 7:30 PM
9 Instructors Meeting 9 AM – Noon
15 & 16 AKC Agility Trials 8:00 AM - 6 PM ?
(Niles Wellness Center)
15 Open House Meeting 4:00 PM
17 Membership Meeting 7:00 PM
April
4 Two AKC Rally Shows 8:00 AM – 8 PM ?
5 & 6 Spring AKC Obedience Shows 8:00 AM – 5 PM ?
7 Board Meeting 7:30 PM
---
Volunteers needed to help staff the kitchens.
We need food for our April Trials even if we don't have the kitchen in perfect shape.
Consider trying to make sure everything is crock pot, warmer, or toaster ready.
Items Needed:
Drinks: Best sellers are Diet Coke, Regular Coke, Diet Pepsi, Regular Pepsi, Diet Rootbeer, Sprite, Ginger Ale, water, and Snapple diet tea.
Sides: Best Sellers -
Fruit Salad, Cheesy Potatoes, Green Bean Casserole, Oriental Salad, Corn Chowder, White Chili, and Clam Chowder (Stouffer Item - covered)
Main Meal: Best Sellers:
Swedish Meatball (Stouffers item-covered), BLT (bread, white/wheat), Chicken Alfredo (baked Chicken breasts needed with broccoli, carrots & cauliflower (Alfredo sauce provided ala Stouffer's), Pulled Pork BBQ, Pulled Beef BBQ, Lasagna (cheese or meat).
$1 Menu Best Sellers:
Hot Dog, (Buns needed), Chips, Cookies, Brownies & Pies.
A sign up list will be sent around at the March Monthly Members Meeting!
---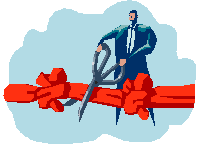 Leash Cutting & Open House Committee
Next meeting at the NEW Building.
Saturday: March 15
4:00 PM - Board Room Area
Planning is underway. We can still use help if you want to be involved.
Here's what is upcoming the next month:
March3 Board meeting – Final approvals from Board of Activities and VIP letters - Flyer/Advertising Wording
March 15 th OH Committeemeeting: Overview what needs finalized with OH Committee
March 17 th General Membership meeting – Present update from OH Committee to membership.
1st Week of April: Advertising goes live!
Please contact the Committee LEAD to volunteer to join in your desired event(s)
"Meet the Breeds" - We have 23 breeds represented so far! That's a great start and hopefully a few more will join in. Cut off for all "Meet the Breed" volunteers is May 1, so we can determine how much room to give each breed, mix breed, and our 4-H group for their "benching" area.
Committee Leads:
Meet the Breeds + Poster Sessions - Lead: Jeannine Ciszak
AKC Information Coordinator – Mix breed ILP – Lead: Glenda Russell
Club Information Coordinator – Info Tables Lead: Georgianne Doyle & Carol Sescourka
4Hers – Host and Hostesses + 4-H Booth – Marla Working on getting this arranged with Nikki Puccini and Shari Yuhas
VIP Invites: Alice Coyne to draft letter for board approval
Obedience Demo – Ring Announcer: Dale Burrier/ Ring Judge: Kim Burrier
Agility Demo - Ring Announcer: Sandy Irish/ Ring Judge:???
Rally Demo - Ring Announcer: Karen Vicich/ Ring Judge Mary Mignogna
Conformation Demos – Ring Announcer: Susan Fithian/Ring Judge:???
JR Handler Demos: Announcer ???./Judge:???
Flyball Demo – Lead: ????
Videos to show on Sledding/Hunting/Herding – Marla to bring Projector, Sharon Phillips to help set up video loop with "dog bite" prevention video as part of the Loop. – Bring Videos to March Meeting
Bake Sale/Min-kitchen staffing: ???
Raffle?: Alice Coyne?????
Sheet Cake for Open House – Sue Bell
Vendor booths – Lead: Janet Robertson
Sunday – Run-Throughs Agility/Obedience/Rally
Rally Judge: Caren Vivich
Obedience Judge: ???
Agility Judge: ???
Registration Table: ???
AKC Representative for Region Invited – Dale Burrier
Parking Attendant Coordinator: Dale Burrier/Tim Sabo
Building Set-Up: ????
Formal Ribbon Cutting at 12:00 Noon (to include the town officials, our banker, our construction team and board members for a TV/Newspaper photo opportunity) – Lead Marla Belzowski – Assistant: Diane James
Flyers: Design – Diane James
Printing – Steve Catalano
If you are interested in being part of the committee or to volunteer to help with breed posters or part of set-up for this event contact Marla Belzowski – legendhold@johnstown.net
FYI: Dale Burrier can print the Meet the Breed posters for $20, but cannot laminate them.
Please contact Dale to get your poster file to him. Kinko's/Fed-Ex can laminate if like.
---

The Newsletter is going Digital!
Beginning with the January newsletter, the Newsletter went "Digital". You will receive it as an e-mail PDF file on-line through your e-mail you have provided to the club membership list. If you would like to continue to get it via the US postal service please contact Perri Graf at perri@embarqmail.com and let her know either by email or leave a message for her. December's Newsletter will be the last newsletter that will be mailed.
---

Shout – Out!
Awards!
Awards for all Titles obtained in 2013 will be conducted in July at the Picnic. The deadline for submission was February 28. Pictures for the photo wall can be sent to Awards@yabtc.com
---
TRAINING DIRECTOR'S CORNER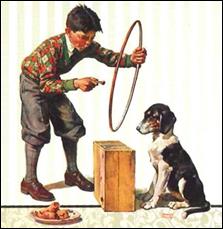 From Dale Burrier – Training Director
March is upon us… in like a Siberian Tiger! (I'd rather just have the plain ol' lion! The real news is that we're in our new building!
Many thank-you's to Michael Coates Jr. and all of the people that made this happen, in our lifetimes!
We will have some growing pains, as we figure out the new arrangement of training rings, trial rings, crating areas and storage. Bear with us… if you have an idea, bring it up!!!
As I mentioned in the last issue, we are planning an Instructor's meeting, the Sunday following the Puppy Match, on March 9th.
Agility and Obedience will take 1-1/2 hour blocks starting at 9 a.m., thru noon. We are sorely behind on keeping the individual instructors up-to-date, and on the same page, and REALLY need to get these squeezed-in before show season starts.
If this date does not work, then we will find another, but for now, plan on being at the new club on the 9th.
You will notice that there will now be a dedicated 'free ring', for club members to use, anytime the building is open.
This is outside the agility training area by the east entrance & roll-up door, and will always be double-gated.
Please feel free to do any type of training there, but be mindful of your fellow club members and limit your training to 10 or 15 minutes… Remember to share!
At this point, my plan is to have ALL crating close to the 'potty door'… however, the pea gravel is not installed, so we will have to potty the dogs at the north end of the parking lots, all the way north, or all the way west. Please pick-up after your dogs!
When crating your dogs, please make sure you are not up against the ring gating!
There is ample room for your furry kids, unlike the old building where we were on top of each other.
Currently, the free ring is the only area double-gated; we may set up additional gating to help sequester the crating area from the working area.
When setting-up, please stagger the openings so that a loose dog can't dash straight through… offset with enough distance that they have to slow down to maneuver their way through.
Trainers, check out Suzanne Clothier's web page, at http://www.suzanneclothier.com/
Please let me know if you have a question, problem, idea!
You can always approach me at the club, or you may contact me by email: airecraft@aol.com or dbairedale@aol.com
You may also reach me at 440-220-0551, which is my cellular phone.
---
YABTC Jackets
Contact Cheryl Christy for more details.
Jacket size. S - XL $ 20.00
(for each additional X above XL
add and additional $1.50 for each X)

Logo $ 6.00.
Name $ 3.00
$ 29.00 + tax
Seven different colors to choose from or supply your own Jacket! Remember to order yours today!
---
Club Member Dog-related items for sale
For each sale generated from a newsletter ad, we ask that you donate $1 or a reasonable amount (for items over $100) from each sale to the building fund.
ITS A BREEZE TOO SOFT SIDED CRATES:
$45.00: 42L, 27W, 30H – Tan w/ tan mesh – Used indoors only at shows and in good condition.
$55.00: 42L, 27W, 30H – Green w/ black mesh – Used lightly indoors at shows and like new.
Both crates are in really good shape and have been stored indoors. Looking to down size with the smaller dogs I currently own. Retailed for over $70.00.
$33.00: Champion Wire Metal Folding dog crate, front and side doors, 30L, 20W, 22H. White color. Like New. Used only a few times indoors. Recently bought, but too small for dog.
FEATURES: Foldable suit case design allows for portable and easy storage. Each door is equipped with secure and simple slide bolt latches. Tough Coated ABS Pan. Durable and Easy to clean. Rounded Edges - Safer for puppy. No assembly required.
Call Deborah Stewart (daytime or evening before 9 PM) at 724-981-0858. Can meet at YABTC on the nights I have class or if you are traveling in Hermitage, PA area, can try to meet.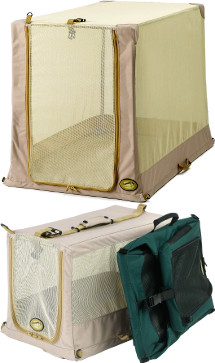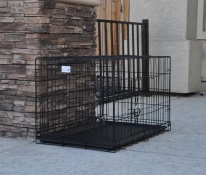 For Sale - Black wire car-barrier - $35
Great for keeping dogs in the back seat or cargo area in a sport utility or small van. Never used. Too small for my large van. e-mail me to have me bring it to club to look at or try out the fit in your "dog-taxi":legendhold@johnstown.net or call: 740-817-0022 – Marla Belzowski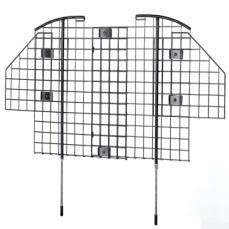 For each sale generated from a newsletter ad, we ask that you donate $1 or a reasonable amount (for items over $100) from each sale to the building fund.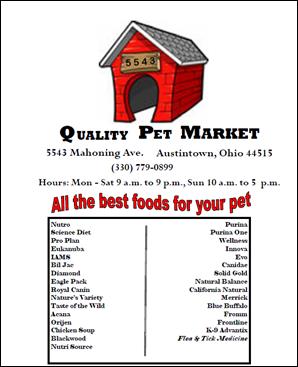 Advertisments: YABTC accepts paid ads from vendors and any other "For Profit" business. 1/4 – page $9 for 3 months, 1/2 page- $18 for 3 months, and full-page $30 for 3 months. Ads of other AKC Sanctioned Non-profit Clubs are free. – All Advertisement proceeds go to our Building Fund. YABTC is a 503-C Non-Profit Club.
---
---
Out and About
---

Cheers !!!
- By Marla Belzowski – Editor
After more then 10 years of planning and hard work from all our members, our new building is in the final stages of completion DONE! A huge THANK YOU to Mike Coats Jr and all the individuals who worked on the building to get it done in time for our Puppy Match the first weekend in March. The Building looks like a "pot o' gold" at the end of a very long rainbow.

But is it not yet time to kick back and raise a frosty mug just yet. We have a lot of organization and final touches to put into the building to get ready for our classes and shows. We still have a lot of work outdoors on the lawn and landscaping as soon as the weather starts to cooperate.
We also have a lot of work on going to kick-off our Open House Celebration on June 14 & 15. (update on page 2)
So get down to the new building to see it and start thinking spring!
Saying Farewell to the Old Building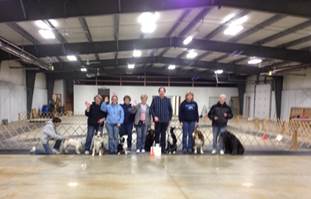 The last class on the last class night in the old building.
---
March Madness"
Mats Fund Raffle
Kim Burrier will start drawing the winners. Remember to check in with her to see if one of the tickets you sold is a winner so you can get the "loot" back to the lucky winners. Contact Kim Burrier – airedale63@aol.com for details.
---
YABTC Sportsmanship Award
The Definition of Sportsman: A person who is fair and generous. A good loser and graceful winner.
The Definition of Sportsmanship : Conduct becoming to a sportsman, as fitness, courteous relations and graceful acceptance of results.
This year the membership was asked to give their feedback on who they felt should receive the good sportsmanship award. Many names surfaced but one name came to the forefront. I am very honored this year to present the YABTC Good Sportsmanship Award to the Members choice.
Caren Vicich is this year's recipient of the YABTC Good Sportsmanship Award.
She has all the attributes of a true sportsman. Caren is always willing to help the new comer who has questions and concerns and guide them either in the conformation ring, obedience ring or rally ring. She has many times given up training her own dogs to instruct class or help someone who has a problem dog, sometimes going out of the way to find the answer to the problems and guiding handlers in helping them to solve the problems with dogs.
Caren upholds the standards of our canine sports and helps to develop new standards that all of us should be proud
---
Brags FYI Welfare Classes In the Vicinity YABTC Presents
---
March - Member of the Month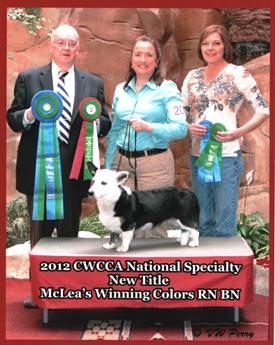 Name: Laura Lindberg
What is your "day job" or formal
education/career or if retired your
former career? Vet Assistant
Where are you originally from?
Deerfield, Ohio
How many places/states have you lived in?
1 – Ohio
and did you train dogs there? Yes….
When did you start training dogs?2009
What was your first title you put on a dog? RN
When was your first show? Ashtabula Kennel Club March 2010
What breeds have you had and how did you pick the breed that you have now? In the past German Shepherds and German Shepherd mixes. My next door neighbor introduced me to her wonderful Cardis.
How many dogs have you trained? One.
How many titles have you completed? Six!
What was one of your most memorable shows? 2012 Cardigan National Specialty
What was one of your most memorable titles or legs? My CD title leg
What is something special about you that is not dog related? I have owned and shown horses all my life.
Do you have any hobbies that are not dog training related you would like to share? I show Tennessee Walking horses and I have had them since 1990.
What do you enjoy most about dog training? Spending time with my Reeva!
Thanks Laura! Welcome to the world of Dog Shows!
Please take a little time to fill out your Questionnaire for the upcoming newsletters.
You can make it as serious or as funny as you like. Feel free to hand write it and drop it off at the club in the newsletter mail box or e-mail it. See Newsletter Page 11 to fill out your questionnaire!
---
From Dr. Dan & Rev. Vilma O'Neill
Go west young man is how the saying goes and that is just what Diamond's Premium Blend, KONA has done.
This Ariel son lives in Colorado and just went BOW at the Denver Kennel Club show February 15th. This is the 2nd largest show in Colorado with an entry of 43 Ridgebacks.

At age 19 months KONA now has BOTH majors and 10 points toward his championship.

We are proud of our Rocky Mountain boy.
(editor: Sorry for the mess up in show designations in the February Newsletter – Kim's printed brags correction below)
From Kim Burrier
Just four months after having 10 puppies, Keeper (Ch Airecraft Keep Her Flying) earned in the past 30 days:
BOB/Terrier Group 2 – Rubber City Classic Shows Jan 5.
At the Novi MI Shows:
Owner/Handler Group 1, Owner/Handler Group 2,
At the Erie, PA Shows
Two-Owner/Handler Group 3's and Owner Handler Group 4; For a total of 120 Owner/Handler points, 4 Grand Champion points, 10 Breed points, and 57 All-Breed points
All owner groomed & handled in a breed dominated by professional handlers!
From Liz Wise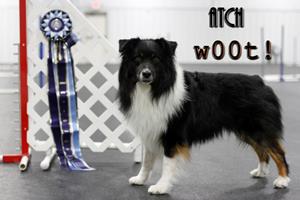 Presenting new Agility Trial Champion w00t!
ATCH Regatta Whiskey Zero Zero Tango RS-E-OP, JS-E-SP, GS-E-SP
And a shout-out to the Monday and Thursday morning agility people. Let's keep it fun!
From Sue Davis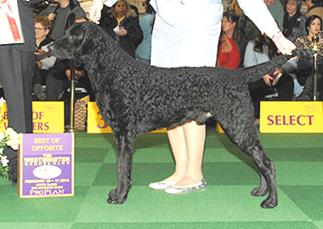 Rico (GCh Darkside Ric-O-Shay CD BN THD CA RN)
owned by Lori Wilkoff and bred by Sue Davis went Best of Opposites at the Westminster KC show in New York City.
Rico was expertly handled by Shelly Kacenski. It was truly a YABTC collaboration!
From LuAnn Stuver Rogers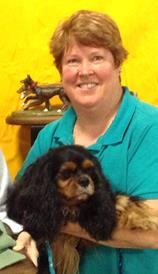 LuAnn Stuver Rogers traveled to New York to attend the Meadowlands Cavalier Specialty, the inaugural AKC Agility Masters Championship, the Westminster Kennel Club Dog Show and the Dog Writers Association of America (DWAA) Awards Banquet.
She was thrilled to come home with a prestigious special award from the DWAA. Her feature story, "Caring Canines: Dogs in Court," which appeared in the Winter 2013 issue of The Royal Dispatch was named the winner of the Planet Dog Foundation's Sit. Speak. Act. Canine Service Award for the best story (all media) promoting and celebrating a program in which dogs serve and support their best friends.
LuAnn's column, "From the Heart," which also appears in The Royal Dispatch, was nominated in the Best Regular Column Category. She previously received the Maxwell Medallion for excellence for the column.
LuAnn is the editor of The Royal Dispatch, the American Cavalier King Charles Spaniel Club's quarterly magazine. The ACKCSC is the AKC parent club for Cavaliers.
LuAnn
---
Newsletter DEADLINES!
25 th of Every Month – Final Submissions of all Brags, Welfare and Articles.
28 th of Every Month – Final Draft sent to Proofers and Contributors for final edit.
1 st of Every Month – Final Copy sent to Printers
Newsletters should be available during the first week of each Month.
If you miss the deadline, don't worry, your submission will just go into the following month's issue!
---
Member of the Month Questionnaire:
Please feel free to answer as many or as few of the questions as you like. If you think of another question to add in, please submit it and I will consider adding it to the list. Please keep your response to 650 words or less so that it will fit on one page of the newsletter. Please include a photo of yourself involved in a hobby that is not associated with your dog and one of you and your dog(s).
Name:____________________________________
What is your "day job" or formal education/career or if retired your former career?______________________________
Where are you originally from?_________________________________________________
How many places/states have you lived in?________________________________________
and did you train dogs there?_______________________
When did you start training dogs?
What was your first title you put on a dog?
When was your first show?
What breeds have you had and how did you pick the breed that you have now?
How many dogs have you trained?
How many titles have you completed?
What was one of your most memorable shows?
What was one of your most memorable titles or legs?
What is something special about you that is not dog related?
Do you have any hobbies that are not do training related you would like to share?
What do you enjoy most about dog training?
PLEASE E-MAIL the completed form to legendhold@johnstown.net so it can be included in our newsletter. Between 2 and 3 members will be included per month as we have space.
---
Top of Page Brags FYI Welfare Classes
---

New Agility Class Offerings
Starting in March with the new session in the new building!
Thursday Classes begin March 27
Friday Classes begin March 28
Saturday Classes begin March 29
Monday Classes begin March 31
Classes begin in March when the new session begins. Anita will take care of sign-ups: agilityreg@gmail.com

Advanced JWW class Thursday 11:00 am - limit 6 dogs. Liz Wise instructing.
Novice JWW class Thursday noon - limit 6 dogs. Pam Benus instructing.
Agility 1 class on Friday at 4:00 - limit 6 dogs. Cindy Steeves instructing.
Agility 1 class on Friday at 5:00 - limit 6 dogs. Cindy Steeves instructing.
These are 8 week courses to be scheduled with:
Anita Sorboro at 330-671-6115 or email: agilityclass@yabtc.com
Please schedule soon as these classes are limited to 8 teams each.
---