Welfare
If you have any welfare information to report, please contact Kathy Taleos at LabLady1020@aol.com .
---
Upcoming YABTC Happenings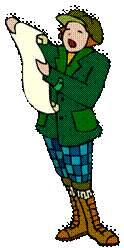 December
1 Board Meeting 7:30 PM
28 Christmas Party 5:30 PM
January
5 Board Meeting 7:30 PM
16 Membership Meeting 7:00 PM
---
Christmas Party Information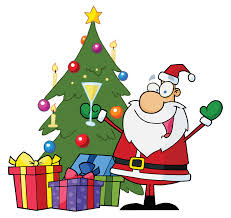 Sat ~ December 28th ~ Fifth Seasons Restaurant on Route 46;
Gather at 5:30; Eat at 6:00; must complete the Ticket Information Form and send $25 (per meal) to Mary Mignogna (5612 Norquest Boulevard, Austintown OH 44515) or give to her at the Club or in her mail slot outside of the kitchen at the Club. There will be 2 raffles like we normally have. Hope to see everyone there. Once the Ticket Information Form is available, it will be posted on FB or email Mary @ MiMarAkitas@gmail.com
Chinese Raffle:
Bring a gift (wrapped) with a value of $10. Tickets will be sold for this raffle.
West Virginia Raffle:
Bring a wrapped gift with a value of less than $10. An explanation of this raffle will precede the event.
Menu for Holiday Dinner
Parmesan-Romano crusted chicken with spinach Alfredo
Broiled Whitefish,
Penne Pasta with Vodka cream sauce
Roasted Redskins in Garlic Butter
Green and yellow beans with baby carrots,
Soft Dinner Rolls,
Coffee, Tea and Pop
We should be moving into our new building in February 2014!
---
Starting in January
The Cost of Classes are going up in 2014. 8 Week classes will be $100 and 6 Week Classes will be $80. This is in line with the cost of other classes in the area.

The Newsletter is going Digital!
Beginning with the January newsletter, the Newsletter will go "Digital". You will receive it as an e-mail PDF file on-line through your e-mail you have provided to the club membership list. If you would like to continue to get it via the US postal service please contact Perri Graf at perri@embarqmail.com and let her know either by email or leave a message for her. December's Newsletter will be the last newsletter that will be mailed.
Fund Raising
Kim Burrier is putting together information about an upcoming Fundraiser for the Club using Gift Cards. This fund raiser will help us order the extra matting needed to complete the building. Please plan to donate any of those gift cards you get for Christmas that you do not plan to use or please donate some good cards for the fund raiser. Contact Kim Burrier - dbairedale@aol.com for details.
Ribbon Cutting & Open House Committee forming
As we move into the new building, it would be a super opportunity to host an "Open House" for the community to get the word out about our club as well as hold a formal "Ribbon Cutting Event" for publicity.
Though we will already be in the building for our Spring show and other activities before we can organize a formal event, this isn't uncommon for even corporations to have operations up and running before they host the official "Ribbon Cutting Ceremony" for a new facility. Kick-off of the Ceremony to be within the first two weekends in June to allow the kids to be out of school.
This is also a great opportunity for a little fund raising as well as community outreach to promote our classes.
The idea would be to hold a weekend long event, with a "Meet the Breeds" poster session along the outside of three "show rings" while we run obedience, agility, rally, and conformation demos in the rings. We might also allow the opportunity for kids from the community to "work" a trained dog for a few exercises with an experienced handler.
Other activities would potentially include:
Meet the Breeds + Poster Sessions
Obedience Demo
Agility Demo
Rally Demo
Conformation Demo
Carting Demo/videos
Tracking Demo/videos
Herding Demo/videos
Hunting videos
Bake Sale
Vendor booths (small charge for set up)
Sunday - Members only obedience/Rally Match
Radio Station DJ Outside
Formal Ribbon Cutting at 8:00 AM (to include the Mayor and town officials for a TV/Newspaper photo opportunity)
If you are interested in being part of the committee to set up this event contact Marla Belzowski – legendhold@johnstown.net
YABTC is on Christmas Break from December 22nd to January 2nd
January Classes will begin in the old building and hopefully finish out in the new building.. We should be moving into our new building February 2015!
---

Shout – Out!
From Kathy Allen and Family
Thank you to all the members and friends of Youngstown All Breed Training Club, who opened their checkbooks to donate to our building fund in memory of Bill.
He was always a teacher. It was his passion. As a judge he was always fair.
I had no idea what I would create by telling him I wanted a dog after we were married. His family was not pet oriented.
On the other hand my family was. Our first dog was purchased essentially for me. Zack, a Scottie, sat on my lap and stared at Bill all the way home.
I always wondered if it was the beard. And so began the obedience training. I trained him to train Zack. Bill took it from there to become the great dog person that so many people knew.
Again, thank you for your generosity in Bill's name.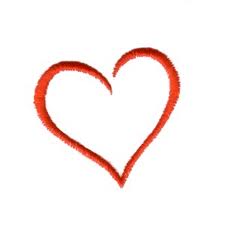 Kathy Allen
Meghan Turon & family,
& Rachel Mayle & family
---
YABTC Jackets
Contact Cheryl Christy for more details.
Jacket size. S - XL $ 20.00
(for each additional X above XL
add and additional $1.50 for each X)

Logo $ 6.00.
Name $ 3.00
$ 29.00 + tax
Seven different colors to choose from or supply your own Jacket! Remember to order yours today!
---
Youngstown
All-Breed Training Club presents:
Intro to Conformation Class and Run – Thrus
January 12, 2014 through February 23, 2014
Our Beginner's Class is a 7 week course with your dog from 1:00pm - 2:00pm weekly, culminating with the finale at the puppy match held at YABTC on Sunday, March 2, 2014.
Cost is $80.00 per person and includes one entry to the match.
(discount for YABTC members)
Registration is a MUST !!
(Space is limited so call NOW!!)
All-Breed Conformation Run-Thrus will be held weekly through February in conjunction with the Beginner's class
from 2:00pm – 3:00pm / Cost is $5.00 per handler.
Register now by calling: 330-538-3903 – Leave message for Susan Fithian or by email: Cherokee538@att.net (include: Confo class in the subject line)
---
Out and About
January 4-5, 2014
Practice Barn Hunt at
Four Seasons K9 Athlete Center.
Event held in a garage, not the training building.
For information about this fun dog sport go to: http://barnhunt.com/
For the pre-registration form and information go to our web site www.k9athletecenter.com
Pre registration is advised to reserve your spot. The form will be on the trials and events page of our web site.
Thank you
Janet Kemerer
Four Seasons k9 athlete center, llc
Animal Chiropractic Technique Seminar---Dec. 7th, Indianapolis (AD)
Learn how to adjust horses and dogs from Dr. Daniel Kamen, D.C., animal chiropractic pioneer and author of The Well Adjusted Dog, The Well Adjusted Horse, and The Well Adjusted Cat.
A short discussion on cold laser therapy will also be presented.
Seminar limited to 30 registrants. There are no other seminars planned at this time.
Cost: $175.00. Price includes the 5 hour technique lecture, both the horse and dog adjusting DVD's, a very detailed workbook, plus refreshments. The seminar materials alone, when bought separately cost $200.00.
Lecture. Indianapolis, Indiana 10 a.m. to 3 p.m. Saturday, December 7th, 2013.
None of your time will be wasted. Horse and dog techniques plus evaluations will be explained step-by-step from start to finish.
The equine Pre-Race-Adjusting Sequence will also be covered as well as canine techniques for bladder control a very effective technique to prevent hip dysplasia. Thousands of veterinarians are already using this technique with excellent and reliable results.
This is not a certification course and does not legally entitle anyone to adjust animals other than their own. Check with your state laws first.
If you're interested, please call Dr. Kamen directly at 1-800-742-8433.
Or email dkamen@hotmail.com for website and details.
---
Winter Wonderland!

- By Marla Belzowski – Editor
December is upon us with all the festivities of the winter season.
As we bustle about, getting gifts for giving and food for feasting, and curse the shortness of day for sending out cards on line or invitations to family and friends for times to get together. We gather to laugh and tell stories of the year behind us. We share our hopes fo the new year. While Winter is considerd the end of the year, it's also a time of new beginnings. It is the time of year when we start making plans for the year ahead.
Perhaps we are think about starting a new dog, or a new title, or getting down to classes more, or loosing those 20 pounds next year.
Of course we all look forward to a new building and next years classes, or just pause to enjoy the moment of the season.
The great poet, Robert Frost captured the spirit of the season well in his poem, a Winter Eden.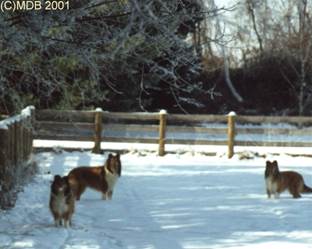 A Winter Eden – by Robert Frost
A winter garden in an alder swamp,
Where conies now come out to sun and romp,
As near a paradise as it can be
And not melt snow or start a dormant tree.
It lifts existence on a plane of snow
One level higher than the earth below,
One level nearer heaven overhead,
And last year's berries shining scarlet red.
It lifts a gaunt luxuriating beast
Where he can stretch and hold his highest feat
On some wild apple tree's young tender bark,
What well may prove the year's high girdle mark.
So near to paradise all pairing ends:
Here loveless birds now flock as winter friends,
Content with bud-inspecting. They presume
To say which buds are leaf and which are bloom.
A feather-hammer gives a double knock.
This Eden day is done at two o'clock.
An hour of winter day might seem too short
To make it worth life's while to wake and sport.

Through out the winter, remembe to keep an eye on your pets and make sure they are not getting into something they should not be, such as chocolates, bones from the turkey, or tinsle from the tree.
Have a Merry and safe Holiday Season with family and friends and we will see you all in the New Year.
---
Building Update……
The latest photos of our Building Construction: Foundation & Slab poured!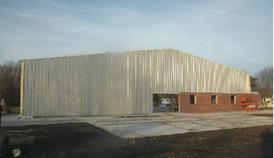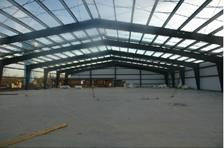 ---
Brags FYI Welfare Classes In the Vicinity YABTC Presents
---
From Dr. Dan & Rev. Vilma O'Neill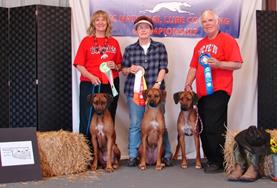 At the Rhodesian Ridgeback Natl. Specialty in Topeka, Kansas
Dr. Dan & Rev. Vilma O'Neill's dogs SHINED.
"BUCKY's" ( MBIF,DC,Diamond's Buckeye Pride, MC,LCX,FC,CGC,TDI,TT) daughter "VICKY" won FIRST place in Field Champion Conformation Class & Aunt ARIEL got 4th place (at age 7).
"REINE" ( MBIF,DC,Diamond's La Reine Lionne of Ridgelea) got her first CD leg with a score of 187 and 4th place in the Triathlon. A versatile gal.
On the coursing field SHEBA ( FC Diamond's Queen of Sheba,CGC,TDI) won BEST in FIELD over 85 hounds. Also winning their stakes were SOJIE & REINE. SMUGGLER got 3rd place in vets and first place in Veteran obedience with a 197 1/2.
MOM ARIEL won the VETERAN stake over 14 dogs!
Dan & Vilma also won BEST BREEDER & BEST KENNEL stakes.
Dan & Vilma & Joanne with Diamond Farm girls, with Mom Ariel, daughters Reine & Sojie winning Breeders Stake and Kennel Stake and Highest Scoring Veteran at the AKC Natl. Lure Coursing Championship in Oklahoma
From Marla Belzowski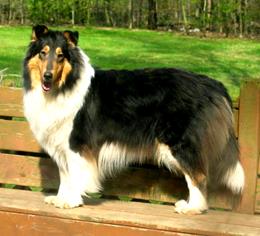 Birgit"– LegendHold Pilgrim's Chorus, a litter sister to Paul, LegendHold Nessun Dorma CD, RN, completed her first 2 RN legs at the Toledo Kennel Club shows on Friday November 22. Birgit had a dyslexic Handler which cost her points in the first show, but her handler got it together enough for her to take 2 nd place in the second show with a score of 99.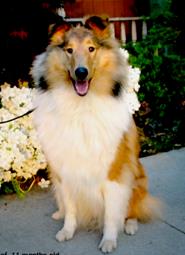 Not to be left out, Birgit's ½ sister "Mischief" - LegendHold Marauder's Map also picked up 2 RN legs at the Toledo Show.
From Perri Graf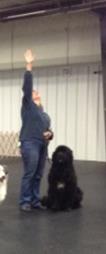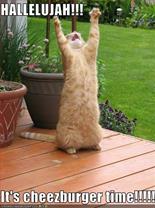 He finally did it! The picture says it all!
The last leg towards that elusive title was a very challenging one for Stormy and me. CH.Top Shelf Storm Cloud BN, CD, CGC. "Stormy"; Owned by Donn & Sue Bell & Deb Wigal and handled by Perri Graf earned his Companion Dog Title on October 26, 2013. He also earned his first leg towards his RN at the Golden Triangle Show several weeks earlier. Thank you to everyone at YABTC who help Stormy thru this Novice title. Couldn't have done it without your help!
October 26, 2013 Ch. Dream Catcher, CGC, BN "Chloe" Finished her Begrinner Novice Title.
Her first trial in August, (taking a break from the conformation ring) she earned her first leg with a first place, her second leg earned her a 3rd place finish. On Friday she got her first leg in Rally Novice. We are on a roll! Very Proud of Chloe!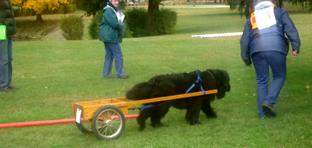 Then the next week she competed in her first ever Newfoundland Draft Test and we as a team proudly added the Draft Dog (DD) title to her name.
On October 12, 2013, YABTC was well represented at a Team Rally event at the Golden Triangle Obedience Show.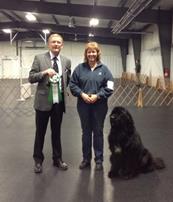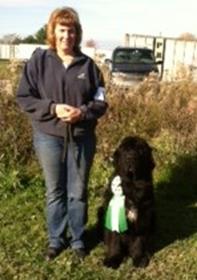 Two teams competed and two teams qualified. Team Rally was a lot of fun and better yet it was comprised of several YABTC members. The Team that took 1 st place was an all Airedale Team with Kim and Dale Burrier and friends of the Burriers. 2 nd place was supposed to be a team of all Newfs but when one came into season a quick substitution was made and it became a team of 3 newfs and a boy and his dog. All teams and the judge had fun and look forward to the rematch next year!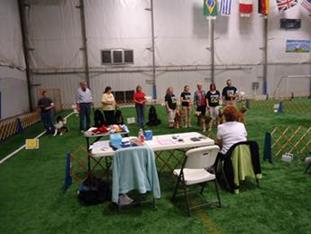 Lost & Found
- Photos without Brags
I'd love to be able to post brags on new titles and legs, but I really need some details to go with these great photos folks!
Send me your brags!
legendhold@johnstown.net or newsletter@yabtc.com
---
Newsletter DEADLINES!
25 th of Every Month – Final Submissions of all Brags, Welfare and Articles.
28 th of Every Month – Final Draft sent to Proofers and Contributors for final edit.
1 st of Every Month – Final Copy sent to Printers
Newsletters should be available during the first week of each Month.
If you miss the deadline, don't worry, your submission will just go into the following month's issue!
---
Member of the Month Questionnaire:
Please feel free to answer as many or as few of the questions as you like. If you think of another question to add in, please submit it and I will consider adding it to the list. Please keep your response to 650 words or less so that it will fit on one page of the newsletter. Please include a photo of yourself involved in a hobby that is not associated with your dog and one of you and your dog(s).
Name:____________________________________
What is your "day job" or formal education/career or if retired your former career?______________________________
Where are you originally from?_________________________________________________
How many places/states have you lived in?________________________________________
and did you train dogs there?_______________________
When did you start training dogs?
What was your first title you put on a dog?
When was your first show?
What breeds have you had and how did you pick the breed that you have now?
How many dogs have you trained?
How many titles have you completed?
What was one of your most memorable shows?
What was one of your most memorable titles or legs?
What is something special about you that is not dog related?
Do you have any hobbies that are not do training related you would like to share?
What do you enjoy most about dog training?
PLEASE E-MAIL the completed form to legendhold@johnstown.net so it can be included in our newsletter. Between 2 and 3 members will be included per month as we have space.
---
Top of Page Brags FYI Welfare Classes In the Vicinity YABTC Presents
---

CLASSES

DAYS

DATES

TIMES

INSTRUCTORS

AGILITY 3

THURSDAY

OCT 10 – DEC 12

6:30 PM– 7:30 PM

RAE REINHART

AGILITY ADVANCED

THURSDAY

OCT 10 – DEC 12

7:45 PM - 8:45 PM

CRIS CONERY

AGILITY 1

FRIDAY

OCT 11 – DEC 13

6:30 PM – 7:30 PM

CINDY STEEVES

AGILITY 2

FRIDAY

OCT 11 – DEC 13

7:45 PM – 8:45 PM

CINDY ZEISLER

DAVE BEACH

AGILITY 2

SATURDAY

OCT 12 – DEC 14

10:30 AM - 11:30 AM

SHARON PHILLIPS

TRICKS CLASS

(Clicker, Treats and Targeting)

SATURDAY

OCT 12 – DEC 14

12:30 PM – 1:30 PM

INSTRUCTOR TBD

RELATIONSHIP CLASS

(Limit 12 dogs)

SATURDAY

OCT 12 – DEC 14

2:30 PM – 3:30 PM

LOTTA SHAFER

CRIS CONNERY

FUN RUNS

SUNDAY

OCT 13 – DEC 15

10:30 AM – ??

STACEY JUDGE

PJ ROSENBERG

AGILITY 1/2

MONDAY

OCT 14 – DEC 16

9:00 AM – 10:00 AM

LOTTA SHAFER

AGILITY 3/

ADVANCED

MONDAY

OCT 14 – DEC 16

10:00 AM – 11:00 AM

LOTTA SHAFER

INTRO/

BEGINNER AGILITY

(Split class if more than 6 dogs)

MONDAY

OCT 14 – DEC 16

6:30 PM – 7:30 PM

GLENDA RUSSELL
These are 8 week courses to be scheduled with:
Anita Sorboro at 330-671-6115 or email: anita.agility@yahoo.com
Please schedule soon as these classes are limited to 8 teams each.
---
Classes

Days

Dates

Times

Instructor

Beg. Rally Class

Mon

Sept 23 – Oct.

6:30 pm-7:30 pm

Mary Mignogna

Puppy K

Tues

Sept 10 - Oct 28

8:10 pm

Sharon Phillips

Puppy K

Tues

Oct 1 - Nov 5

7:05 pm

TBD

Puppy K

Wed

Nov 6 - Dec 11

7:05 pm

TBD

Beg 1

Tues

Sept 3 - Oct 15

6:00 pm

Rhonda Wood

Beg 1

Wed

Sept 25 - Nov 20

7:05 pm

TBD

Beg 1

Tues

Oct 1 - Nov 26

8:10 pm

TBD

Beg 1

Wed

Oct 16 - Dec 11

8:10 pm

TBD

Beg 2

Wed

Oct 30 - Sept 4

7:05 pm

TBD

Beg 2

Wed

Oct 16 - Dec 11

8:10 pm

TBD

Rally Adv

Wed

Oct 30 - Dec 4

6:00 pm

TBD

Pre Novice

Wed

On - Going

6:00 pm

Tracy Deems

Novice

Tues

On - Going

7:05 pm

Tami Hunt

Open

Wed

On - Going

7:05 pm

Dale Burrier

Pre-Open

Wed

On - Going

6:00 pm

Kim Burrier

Conformation

Tues

On - Going

6:00 pm

TBD

Obedience/Rally Run-thrus

Tues

Rally – 1 st Tues

Obed – 2 nd & 4 th Tues

Beg Nov/Obed - 3 rd Tues

5 th Tues of month -Members only free ring

6:30 pm – until completion of list

$5 per run/dog

TBD