Welfare
If you have any welfare information to report, please contact Kathy Taleos at LabLady1020@aol.com .
Linda Davis of Bellaire, Ohio, passed away April 6, 2013, at her home. She was 64 years old.
Linda was a pet groomer at Best Friends Grooming. She was an avid dog lover and she enjoyed attending her grandsons sporting events. She was a Bellaire High School Graduate; a member of the Upper Ohio Valley Obedience Training Club; the Greater Pittsburgh Poodle Club; the Fort Steuben Kennel Club; the Order of Eastern Star. She often attended our YABTC shows. Her surviving dogs have been taken in by friends.
Condolences to Cindy Bianci as well. Cindy's Mother passed away recently. Cindy and her family are in our thoughts.
News about Kathy Hopkins….
One of our members, Kathy Hopkins, lost her house in a fire at the beginning of April. She and her husband and her dogs (Aussies) all are fine, but the house was a total loss. She has lost all her soft sided crates and dog related items, like toys and other basics. Cards can be sent to her address and she will get them.
We have helped others in the past and we would like someone to volunteer to collect some items to help as she and her husband try to rebuild. Even though she has only been a member since July 2012, Kathy helps to clean the building and bring food to trials. Let's show her how much we appreciate her doing those little things at our club by doing a little to improve her situation.
I will pass on more information as I get it.
-- Perri Graf
---
Up-Coming YABTC Activities
May
6 Board Meeting 7:30 PM
YABTC Building
20 General Membership Meeting 7:00 PM
YABTC Building
June
3 Board Meeting 7:30 PM
YABTC Building
22 & 23 Agility Trial 8AM – 5PM
Location: Nile Wellness Center
Entry Opens May 1 – Closes June
---
Newsletter DEADLINES!
25 th of Every Month – Final Submissions of all Brags, Welfare and Articles.
28 th of Every Month – Final Draft sent to Proofers and Contributors for final edit.
1 st of Every Month – Final Copy sent to Printers
Newsletters should be available during the first week of each Month.
If you miss the deadline, don't worry, your submission will just go into the following month's issue!
e-Mail your News Stories too us!
Put "YABTC News" in the subject heading so your news can be quickly added to the news folders.
---
In The Vicinity
Four Seasons K9 Athlete Center
Run Thru - MARCH 30
11:00 - 2:00 Small Dogs
2:00 - 5:00 Large Dogs
Nested Courses
$5.00 first run; 3.00 2nd run
| | |
| --- | --- |
| March 2-3, 2013 | ASCA Agility Trial (Trial Premium ) |
| March 9-10, 2013 | CPE Agility Trial (Trial Premium ) |
| March 16-17, 2013 | AKC Agility Trial (YABTC) |
| March 23, 2013 (One day only) | APDT Rally Trial (Trial Premium ) |
| April 27-28, 2013 | USDAA Agility Trial |
| May 4-5, 2013 | ASCA Agility Trial |
| May 17-19, 2013 | CPE Agility Trial |
| June 22-23, 2013 | ASCA Agility Trial |
| June 29-30, 2013 | TDAA Agility Trial |
Seminars …Seminars, get your red hot Seminars!
Title

Crucial, Cutting-Edge & Common Sense Concepts in Dog Training

Speaker

Dr. Ian Dunbar PhD BVetMed MRCVS

Date(s)

18 June, 2013

Location

Exton, PA
Dog Training Center of Chester County,
880 Springdale Drive, Suite 100, Exton PA 19341

Fee

$100 Early-Bird (before May 21)
$125 after May 21

CEUs

6 CEUs CPDT / IAABC

Host Organization

James & Kenneth Publishers

Website

Contact Person

Jamie Dunbar

Contact Email

Contact Phone

800 784 5531
---
YABTC Agility Program
In an effort to better meet the Club member's needs,
we have added additional classes for having FUN with your best friend.
These are 8 week courses to be scheduled with:
Anita Sorboro at 330-671-6115 or email: anita.agility@yahoo.com
Please schedule soon as these classes are limited to 8 teams each.
May 9 to July 22, 2013
Thursdays:
League Play Instructor: Pamela Bemus
Ag 1 & 2 5p-7p Instructor: Rae Reinhart
AG 3 & Adv 7p-9p Instructor: Rae Reinhart
Fridays:
** Ag 2 6:30p Instructor: Sharon Phillips **Friday night games 6:30p Instructors: (Announced Below)
Saturday:
Ag 2/3 10:30a Instructor: Sharon Phillips
Sunday:
FUN RUNS 10a Instructor: Stacie & PJ
Monday:
Ag 1 & 2 9a Instructor: Carol Kershner
Assistant: Dave Beach
Ag 3 & Adv 10:00a Instructor: Lotta Shafer/ Dave Beach
Relationship 5:30p Instructor: Glenda Russell
Intro & Begin Agility 6:30p Instructor: Lynda Tushar
Instructor: Cindy Steeves
2013 FRIDAY NIGHT AGILITY GAMES
COST: $2 for 2 runs!
Agility 1 students and above welcome!!
Money collected is for pizza party the last night and gas cards for club agility trial raffles!
Date: Game: Presented by:
May 31 FAST (AKC) Lotta Shafer
June 14 T2B (AKC) Lotta Shafer
June 28 COLORS (CPE) Glenda Russell
July 26 WILDCARD (CPE) Lynda Tushar
Aug 2 TUNNELERS JoAnn Fedyski
Aug 23 FULLHOUSE (CPE) Sandy Irish
Sept. 6 SNOOKER (CPE) Carol Kershner
Sept 20 To Be Announced/Pizza Party
What's New?
-------------------------------------------
- By Marla Belzowski – Editor

There is a new Newsletter Editor in town! There will not be any immediate changes until I work through the process but expect some big changes in the future to help spread the word of what is happening in our club.

I've been asked to provide a little information about who I am by a few members who haven't met me before.

So here goes. "Space….the final frontier…"

Oh wait, that's not it. Here I am...(yes really).

But all joking aside, my interest in dog training started when my parents had an Airedale named Beau. Beau was pretty much out of control his whole life. Their efforts to mold him into a dog someone could live with sparked my interested in training dogs when I was very little. After Beau came several mixed breed dogs including our old Lab/Golden retriever mix, Mandy. She was a sweet dog, but dumb as the day was long. My efforts to train her for 4-H were not very productive.

Finally, I begged my way into getting my first collie, Mauii, who went on to become my local 4-H Grand Champion Obedience dog and Champion showmanship dog, and my AKC Novice A dog. After I completed college, Mauii and her son Beowulf, completed their CDX's. Mauii was ranked as 9 th in the country for collies in open obedience at the time with minimal shows.

From that point on, I was hooked. I've been training dogs for over 26 years now. My main breed is collies, both rough and smooth. Almost all my collies can trace their pedigrees back to Mauii. I've put over 87 titles on my dogs in AKC, ASCA, AHBA and in Canada's CKC.

I've finished 21 CD's, 7 CDX's, 2 HSAd, 1 HSAs, multiple HT's, PT's, two AKC CH's and 1 Grand Champion on my dogs or others I have co-owned or shown for various people. I've helped train over 5000 dog and handlers in five states.

I was the founder of the Purdue University Dog Training club and the Training Director at the Chattanooga Dog Training Club. I've been a dog club member in many other dog clubs, including the Collie Club of America for over 23 years.

I've also owned a beautiful AKC German Shepherd who passed away at 12-1/2 years old. Currently, I have two Borzoi's I inherited when my friend and borzoi legend Bonnie Nichols passed away in August of 2011. I recently finished, Scotty, GCh Nicholai Olovo Grindalyx's Grand Championship at the Cleveland Classic Shows in December of 2012 in memory of Bonnie.

I was a member of YABTC from 2000 to about 2009 when my work as a Research and Development Sr. Process Engineer took me to Virginia for almost 3 years straight, making it nearly impossible for me to continue training and showing when my dogs were kenneled (at Bonnie's). I was only home weekends so I dropped my membership for a while due to this travel (and kennel expense). Now I'm hopefully back and not going to be on projects where I have to travel so much for a while.

I'm usually willing to help you work on a problem with your dog maybe from a different angle then you've tried before since I have worked with so many non-traditional obedience breeds.

I have many other interests, including writing, painting, drawing, sculpture, photography, doing special effects make-up and costumes, webpage design, home construction projects and yes, for those of you who haven't guessed it by now, I'm a huge science fiction and Star Trek Fan. I do have a several photos of myself with several actors from the various Star Trek Series, including Kate Mulgrew, Leonard Nimoy, Nichelle Nichols, Avery Brooks, Sr. Patrick Stewart and William Shatner!

So if you see me at the club or at a show, make sure to say "hi", ask me about my latest project, and send me your news, brags, and interesting stories for the Newsletter.
---
Brags FYI Welfare Classes In the Vicinity YABTC Presents
---
YABTC Spring Show!
Once again the YABTC Spring show on April 5 th, 6 th and 7th was a success! Kicking off the show was a double feature Rally show on Friday. Many successful legs and titles were picked up by our members. Rumor has it, Emmett the 'wonder-dale' completed his RAE (yet to be confirmed by a formal brag and photo!).
News from the Novice A class!
Rumor has it that Joann Sesser with Gus finished their CD on Saturday. Eric Minteer and Lacy finished their CD on Sunday after a breath holder bit of fun sparked by Gus and a few other dogs in the ring during sits and downs! Congrats both of you!
Novice A is always an exercise in holding your breath.
I'm sure several other members finished titles or legs, but I'm waiting on those brags and photos to post in the newsletter to confirm the results!
Patsy Catalano sent me this wonderful photo from the Novice B class on Saturday April 6th! Six of our Club member where captured in the act of picking up legs and titles, including the High in Trial Dog, Surry, a beautiful bi-colored Sheltie owned by Tracy Steele!
Novice B class – Saturday April 6, 2013
(From L to R)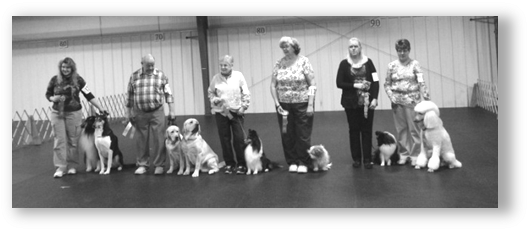 Marla Belzowski – 1st legs
Paul – LegendHold Nessun Dorma RN &
London – LegendHold The Leaky Cauldron
Steve Catalano – 1 st legs
Vinny –Beau's Vinson The Gold Eagle-4 th place
Vita – La Civita's La Vita Bella
Janet Moore – bonus legs
Max - Cataway's Angles Hi Max CD RAE2
Alice Coyne – Callie – Calico Coyne - 2 nd leg?
Tracey Steele – Saturday High in Trial Winner!
Surry – Covewind Spellbound Serenity BN
Shawnee Showman – 1st nd leg?
Celtic – Farleys D Celtic Celebration BN
Congratulations All!
More Brags….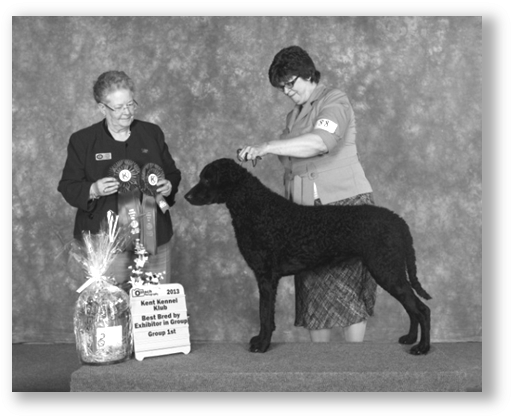 From Lori Wilkoff
On April 13th Rico went Best In Show in Bred by in Ontario, Canada!
The following day he got at BOB and a group 2! Rico was expertly groomed and of course handled by Sue Davis. This huge win now makes Rico the number one Curly Coated Retriever in Canada.
I am so proud of this wonderful dog and of all his accomplishments.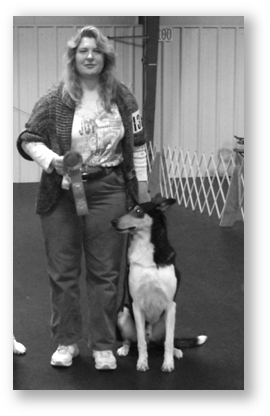 From Marla Belzowski
On April 20th at the Siberian Husky Club All-Breed Obedience Show, London, LegendHold The Leaky Cauldron CD, finished his CD with a 3rd place in the Novice B Class and a respectable 188 score. Since London finished on Saturday, he got to take Sunday off as I worked with his half-brother, Paul, to avoid a ring conflict requiring two handlers for sits and downs.
London's title is the 21st CD I have put on my dogs. London's next stop is the herding trial arena with a goal to go head up those sheepies!
From Heidi Baltzly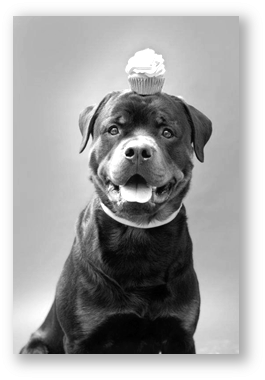 HAPPY BIRTHDAY PANZER!
On his 3 rd birthday weekend April 20 & 21 at the Siberian Husky Club All-Breed obedience trial PANZER kept all FOUR paws on the mat and the leash out of his mouth during the heeling pattern to earn TWO legs towards his Companion Dog Title.
Saturday, I misjudged my ring time. I arrived at 3:00 PM as they were finishing up the last dog before Sits / Downs. If Panzer and I could perform the pattern with no warm up getting out of the car and going straight into the ring and pass, regardless of the score, I would be thrilled. He is my Companion Dog, my best buddy. Panzer is not the best heeler and we lost many points during the heeling patterns. I adore him even if we got last place. I just want him to be healthy for a decade of good living.
Sunday there were six dogs in Novice B. Two dogs NQ'ed so we got 4th place.
My goal for the THIRD leg is to improve our scores. I am hoping he matures more during the year. I hope to holdmy hand on my hip and kept it still. I enter small shows with one ring going on at a time. It makes me feel more comfortable. If I am more relaxed, it will make Panzer feel at ease. I hope everyone's goal for their dogs is to keep them happyand comfortable, and most importantly well loved, no matter the scores.
Remember our dogs that gave us great joy in the PAST,
Treasure all the special moments in the PRESENT,
Make fond memories for the FUTURE.
From Joann Sesser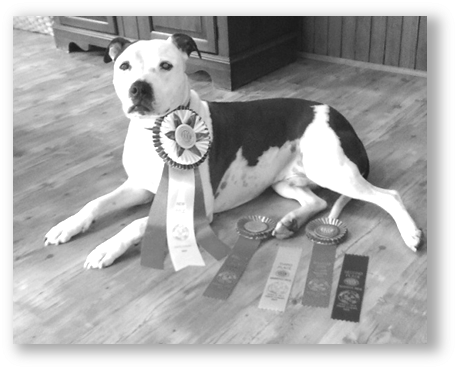 I am proud to announce that at our Spring Trials, on April 6th, 2013 Gus finally earned his CD Title, taking 3rd place, under Judge Catherine Thompson.
On April 7th,2013, he earned his first leg in Grad Novice, taking 2nd place, under Judge Patrica Strong! On April 19th,2013,at the Siberian Husky Specialty, he earned his first leg in Rally Excellent, under Judge Jeff Showman!
It's been a long, and sometimes difficult road with Gus, being that he thinks he's the YABTC greeter at our Club to all new dogs who enter...but it's also been a lot of fun and such a rewarding experience! I have to especially thank Sharon Phillips, who gave so much of her own time to help us get to where we are! She never lost faith in me or in Gus! Thank you Sharon!!
Well, onward and upward!! Open Class, ready or not...here we come!!! (oh, they have sits and downs too...ugh!!!)
He is now officially Gus Justin Time CD,BN,RA,CA,THD,CGC
Send me your brags from our Spring Show!
legendhold@johnstown.net
---
Top of Page Brags FYI Welfare Classes In the Vicinity YABTC Presents
---
YABTC –SCHEDULE
Jan – July 2013
(Sorry all, this schedule format is difficult to update
I will revise it next month. This is what I have - MB)
Class

Time

Begins

Ends

Instructors

Mon

AG1 & 2

9:00 AM

May 9

July 25

Carol Kershner/David Beach

AG3 & ADV

10:00 AM

May 9

July 25

Lotta Shaffer

Relationships

5:00 PM

May 9

July 25

Glenda Russell

Begin & Intro

6:30 PM

May 9

July 25

Lynda Tushar/ Cindy Steeves

Tue

Rally Run Thrus

6:00 PM

Feb 05

Mary Mignogna

Obed. Run-Thrus

6:00 PM

Feb. 12, 19*, 26

Kim Burrier * Novice added to wk 3

Conformation

6:00 PM

Feb. 05

Lisa Walters & various

Puppy

8:10 PM

May 7

Nikki P.

Beg 1

8:10 PM

April 30

Marla Belzowski

Novice

7:05 PM

Tammy Hunt

Beg 1

6:00 PM

May 21

Rhonda W.

Wed

Pre-Novice

6:00 PM

Tracy Steele

Beg 1

6:00 PM

May 8

??

Rally

8:10 PM

May 22

Mary Mignogna

Puppy

6:00 PM

June 5

??

Beg 1

6:00 PM

May 8

??

Open

7:05 PM

On-going

Dale Burrier

Beg 2

7:05 PM

April 17

Dale Burrier

Utility

8:10 PM

On-going

??

Thur

AG 3 & ADV

7:00 PM

May 9

July 25

Rae Reinhart

AG 1 & 2

5:00 PM

May 9

July 25

Rae Reinhart

League Play

5:00 PM

May 9

July 25

Pamela Bemus

Fri

Games *

---

May 9

July 25

---

AG 2* (alternate)

6:30PM

May 9

July 25

Sharon Phillips

Sat

Agility 2/3

10:30 AM

May 9

July 25

Sharon Phillips

Click,Trick,Target

12:00 PM

May 9

July 25

Glenda Russell, Pam Benus

Relationship

12:30 PM

March 2

Jenn Milliner, Pam Benus

Sun

Fun Runs

10:00 AM

May 9

July 25

Stacey and PJ

4H

Alt. weeks

Shari Yuhas

*For instructor or free ring info, contact TrainingDirector@yabtc.com or go to our Facebook page.
To enroll in an Obedience or Rally Class
Call: 330- 398-9270
or E-mail Registrar@yabtc.com